Join me and J at
Boobies, Babies, & A Blog
, for the hop to end all hops. The opportunity to let the Fawks fly and get them off your chests. Oh don't tell J I said something about getting things off your chest. She has a thing about putting things in her chest. Did I just write that out loud? Why, yes, I did. Oh well!
Are you ready? I know I am! Not a good week here I'm telling ya. So get with the program and join our linky today! Cause I said so! Here's my list. You can join in the linky a the bottom of the page.
And don't forget CB at
One Crazy Brunette Chick
for Blog Stalk Friday.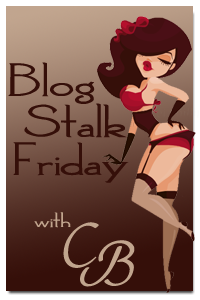 Here's the nasty list for the week.
Fawk You to cancer. YOU ARE A HIDEOUS, NASTY, UNFORGIVING, EVIL, SOB THAT NEEDS TO BE ERADICATED PERMANENTLY FROM THE FACE OF THE EARTH. YOU TAKE INNOCENT PEOPLE WHO DID NOTHING TO DESERVE YOUR INSIDIOUS, SLITHERING, LOWER THAN SLUDGE, CRAP. GO AWAY FOREVER!!!
Fawk You to other bloggers who don't like the rules for the hop I co-host on Tuesdays. IT'S MY HOP SO DON'T JOIN IF YOU CAN'T FOLLOW THE RULES!!! Thanks to you we had to change a rule that will make it more restricting than it was before. GET OVER YOURSELVES!!!
Fawk You to people who misrepresent themselves in the blogosphere. HOW DARE YOU GET PEOPLE TO FEEL SORRY FOR YOU AND DONATE MONEY TO YOU WHEN YOU ARE LYING. When you lie about things associated with cancer, YOU ARE TAKING AWAY FROM THOSE WHO REALLY NEED THE HELP!!! YOU SHOULD BE ASHAMED OF YOURSELF!!!
Now it's your turn. Get moving!! Write your post and let the Fawks fly!!!