Yes, it's time. And you know what that means! It's time to break out and let the Fawks fly! You know what I'm talking about. All those really aggravating times when someone cut you off in traffic, gave you the stink eye for no reason, told you how to raise your kids, or anything that pissed you off qualify for this hop. So I expect to see you all today. Write it down, copy and paste. I do it all the time and I know you do too. You're bloggers for crying out loud!
For those of you who are not comfortable using the button, you are still able to use the button from either my c0-host, Boobies, Babies, & A Blog, or use mine on your post. We know you have family that reads these blogs. Just join in anyway and use one that will be comfortable for you.
My Fawk You list could be lacking this week just a bit. I finally got a halfway decent photo of the bird who hates to have her picture taken. Yes, she's me in foul form. Scary isn't it? Here's the proof that I got at least on shot. It isn't perfect, but this is about as close as she lets me get.
And don't forget about CB at
One Crazy Brunette Chick
for Blog Stalk Friday!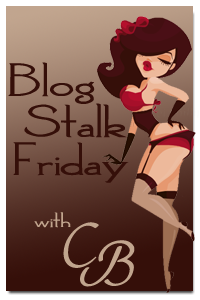 So here's the short list this week.
Fawk You to this cold. DO YOU HAVE TO MAKE ME FEEL LIKE DEATH WARMED OVER?!!? I DEAL WITH ALLERGIES ALL SUMMER JUST TO HAVE YOU SET UP RESIDENCE IN MY HEAD!!!
Fawk You to the rain. THE RIVER IS ALREADY UP WAAAAAAAY OVER WHAT IT SHOULD BE AND IT ISN'T ANY FUN TO CONSTANTLY BE CLOUDY!!! GO AWAY!!!
Okay, I told you it would be short. Now get your list posted and link up. I said so!!!