Fawk You Friday is almost upon us. Get your button and join in. Just do it! (Yeah, I stole that. What about it?) My buddy at
Boobies, Babies, & A Blog
has it. Go there. Join. I said so.
Next in line. It's Blog Stalk Friday with
One Crazy Brunette Chick
. She's the most trashy mouthed bitch I know. I LOVE her! So join that one too. Cause I said so!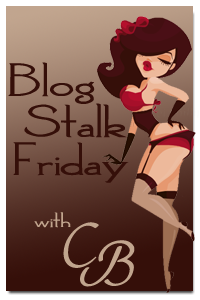 And finally, it's Flog Yo Blog over at
Random Ramblings of a SAHM
. She's is an awesome Aussie who is hilarious and has introduced me to some pretty bitchin' Aussie babes so check it out. I'm just sayin'.