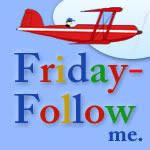 For Fawk You Friday I have a challenge for you. Here goes!
So what would you do…….if you could tell someone off and actually made them realize how much they had wronged you? What were the circumstances of the wrong? What would you say? Who would witness it? I've opened my problems to you now let me hear from you. We all need to vent a little and sometimes a lot. Let's hear it.
Mine is as follows:
I would be able to tell my in-laws how much they hurt me. How they ignored how I might feel all these years because they always felt they were better than me. I was the outlaw of the family. The people who would witness it would be my family who NEVER treated their son that way. EVER! Maybe that would get through to them.
My husband, their son, would be included in the carnage. I would lay into him about how he abandoned my emotionally when I needed him to be there the most. He was more concerned with himself than with my emotional health. Just ignore it and leave. That's his motto. If this was said in front of his friends and they realized how little he cared for my well-being, maybe he would then realize how insensitive his has been and apologize.
I know, I can always dream, but since that leads nowhere, I'll just say I'm done. It's time to move on.